Known as the land of a thousand hills, Rwanda's stunning scenery and warm, friendly people offer unique experiences in one of the most incredible countries in the world. International tourists come from everywhere to catch a glimpse of the magnificent gorillas however there is so much more to see and experience.
Rwanda is blessed with extraordinary biodiversity, with incredible wildlife living throughout its volcanoes, mountain rainforests, fresh lakes, rivers, and sweeping plains. Exploring the full beauty of it all is easy, thanks to the small size of the country and an excellent road network. You will see wildlife species that cannot be found anywhere else in the world. Experience the vibrant culture of the local people. Visit the wonders of nature in the country's natural parks or plan an adventure activity in one of the stunning settings.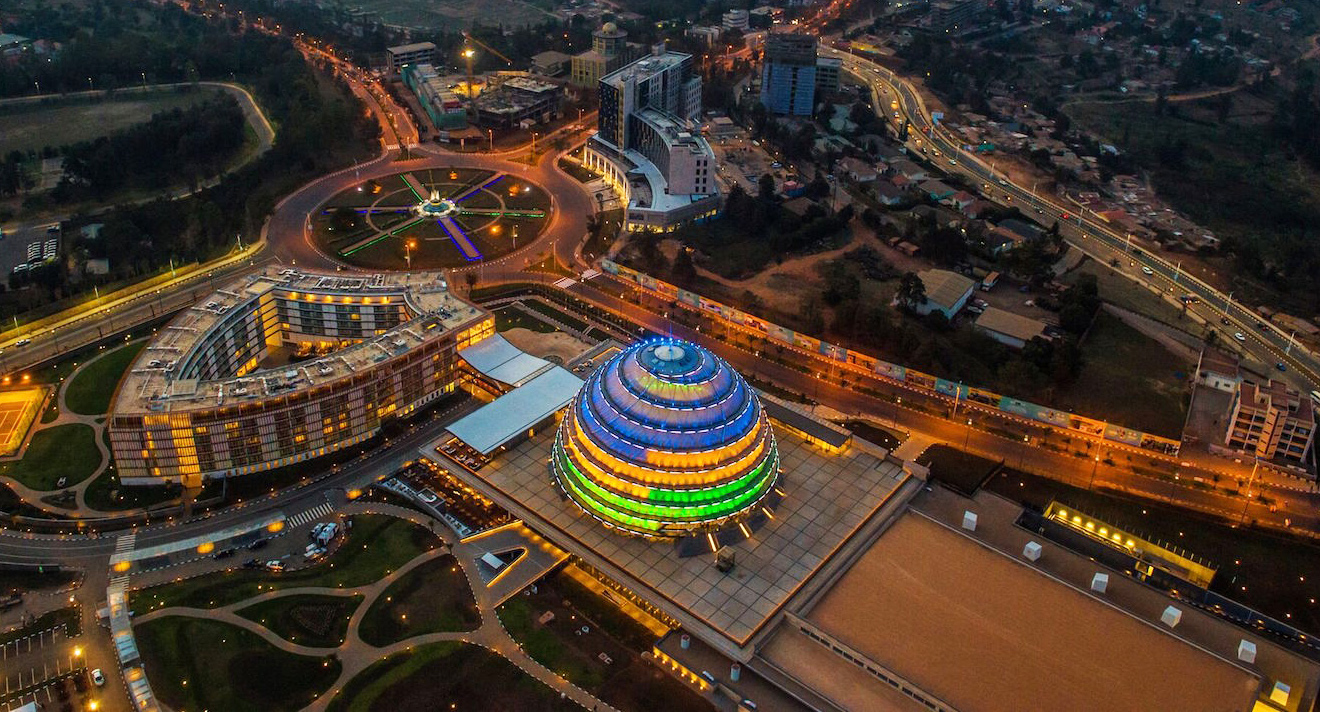 Despite the 1994 genocide that devastated the country, Rwanda has made a remarkable come-back and is now ranked as a leading tourism destination in Africa. This is thanks to the excellent governance and resolute Rwandan nationals.
With a series of conservation projects, the Rwandan government has positioned Rwanda as a distinctive tourism destination. Nyungwe Forest National Park led the way and is one of the leading tourist landmarks in the country.
Located in southwestern Rwanda, Nyungwe Forest National Park is approximately 217 kilometers from Kigali, a 3-hour drive. The national park is fully covered by an equatorial rainforest with some of the oldest tree species in East Africa.


The forest is home to a number of primates, wildlife species, plants, butterflies, flowers, and ancient trees. An organized trek is extremely easy because there are clear hiking trails and tourists are always guided by well-qualified guides with knowledge of the major primates and bird inhabitants of the forest.
Chimpanzees are the prime tourist attraction however seeing them can be difficult as they move through the trees quickly, playing and looking for food. The forest is also popular for its considerable number of monkeys including the L'Hoest's monkeys, the black and white colobus monkeys, owl-faced monkeys, and other rarer species.
Over three hundred bird species of which twenty-seven are endemic to the Albertine region also inhabit the forest. A walk through Nyungwe forest introduces tourists to some magical sounds – a must for those interested in birdwatching.
If you prefer you can explore the forest from the top, you can view it from the Canopy Walk. From fifty meters above the forest floor, you will not only enjoy wonderful aerial views of the trees, but you will also enjoy the sights of an amazing variety of birds that fly across on your walk. This 90 meter-long canopy walk also gives you a unique opportunity to see butterflies, monkeys, and flora and fauna found at higher altitudes.
The Canopy Walkway gives tourists the opportunity to not only view the top layers of the forest but also Rwanda's stunning landscape. A visit to Nyungwe Forest National Park is truly extraordinary.
Other popular tourist destinations in Rwanda where tourists can interact closely with wildlife include Volcanoes National Park and Akagera National Park. Volcanoes National Park is in north-western Rwanda and is home to mountain gorillas, golden monkeys and over two hundred species of birds.
Akagera National Park is home to olive baboons and vervet monkeys, which can be spotted on safari drives. The park also includes savanna wildlife experiences, including the spotted hyena, buffaloes, lions, Rothschild giraffes, elephants, black-fronted duiker, and bushbucks.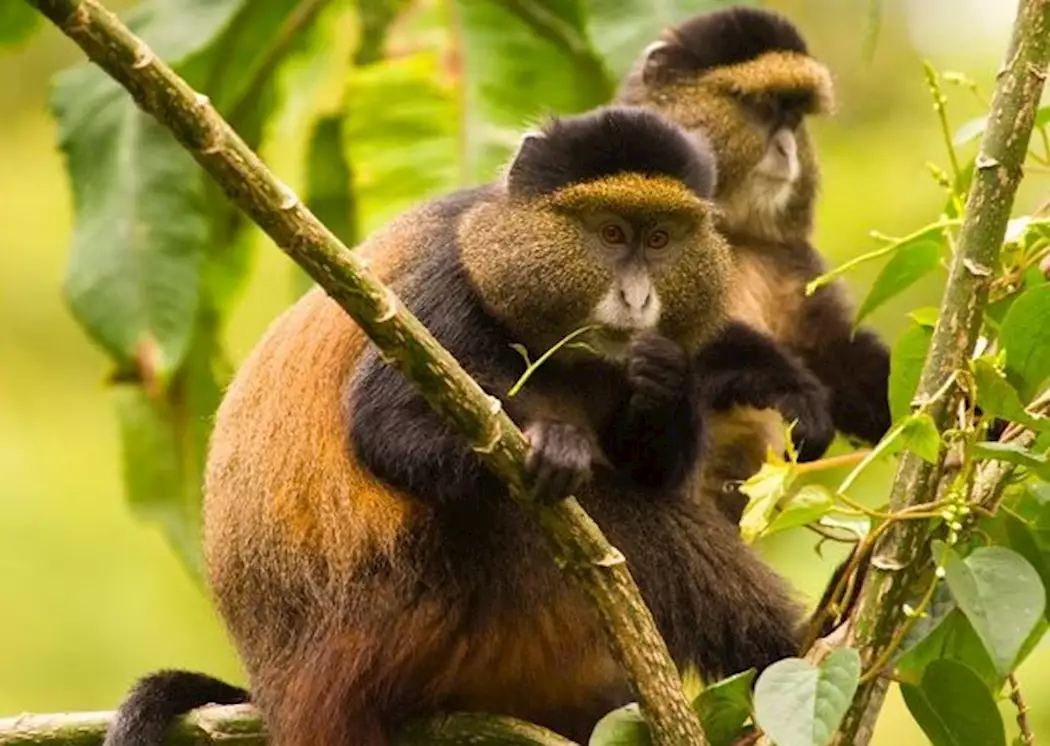 When is the best time to visit Nyungwe Forest National Park?
Forest walks and chimpanzee tracking in Nyungwe Forest National Park can be done at any time of the year however for the best experience, tourists are advised to visit in the dry season, from July to October.
The dry season is preferred because there is minimal chance of rainfall and therefore easier to hike without any interruption of rain. During the dry season, most trails in the forest are passable and one can take more time exploring the forest, which is usually not the case during the wet season.
Where should I stay when visiting Nyungwe Forest National Park?
There are many accommodation facilities in Kigali and around Nyungwe Forest National Park. Those around Nyungwe Forest National Park include Nyungwe Forest Lodge and Nyungwe Top View Hotel. Tourists staying at these two hotels can wake up early enough to go chimpanzee tracking as they are best tracked during the early hours of the morning.